Comment & Discussion | Proceedings – February 2023 Vol. 149/2… – USNI News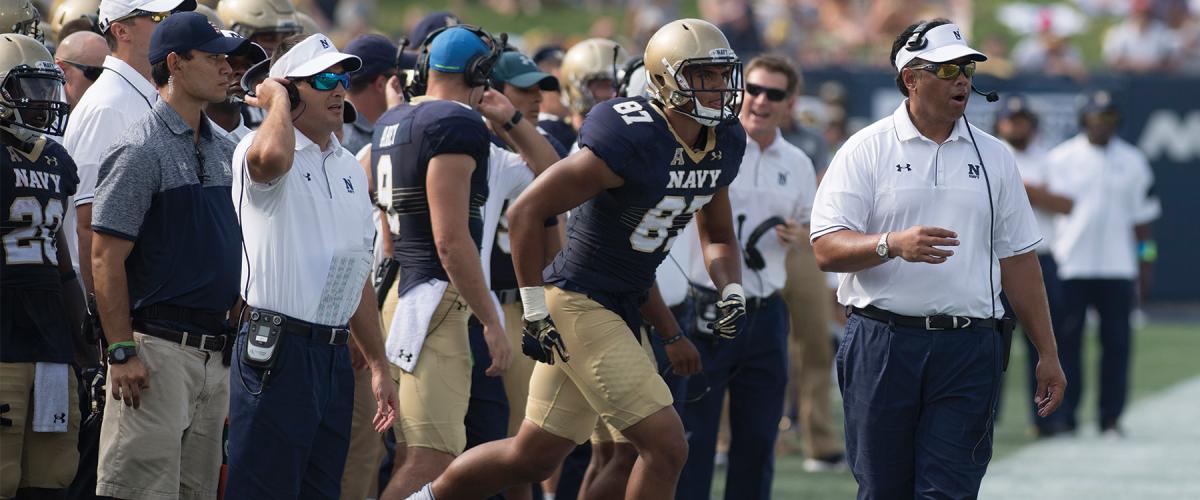 In 1915, in an effort to break out of the grinding stalemate on the Western Front, First Lord of the Admiralty Winston Churchill devised a plan to use a combined Anglo-French naval task force to break through the Dardanelles, enter the Sea of Marmara, and besiege the Ottoman capital of Constantinople with the goal associated with forcing an Ottoman exit from World War I. The plan had merit—the Royal and French Navies experienced numerical supremacy in the eastern Mediterranean and adjacent seas, and the job force that Churchill envisioned contained top-of-the-line British battleships.
But it was not to be. The Ottomans plus their German advisors were able to cobble together a primordial antiaccess/area-denial (A2/AD) network along the Dardanelles using mobile howitzers, fixed coastal fortifications, and mines—some floated into the Dardanelles overnight after the British minesweepers had worked to clear existing minefields during the day.
The result was a disaster for the British plus French, leading ultimately to the loss of half a dozen warships and Churchill's resignation. If the lesson of Captain Tangredi's article is that larger fleets beat small ones, the session of the Dardanelles campaign is that numerical advantage in hulls counts for very little if your adversary is able to maintain a robust A2/AD capability from the shore. This is the challenge the U. S. Navy faces in the western Pacific, the decisive theater of our era. China is unlikely to be foolish enough to allow us to draw its fleet into the far eastern Pacific or the Indian Ocean in large numbers.
The other major argument for that largest navy possible is the option it gives to conduct a distant maritime blockade of China. The strategic utility of such a blockade is questionable, however , when one considers the logistical capacity of China's Eurasian trade networks and its increasingly close ties to fuel-exporting Russia. Therefore , the most likely place U. S. forces will engage Chinese ones will be between Guam and mainland China, inside the second island chain, under the threat of Chinese long-range antiship fires.
We must remain tightly focused on developing the particular joint capabilities—particularly in space and cyber—that will enable us in order to attrite China's A2/AD network above all other naval priorities. If we cannot address that will challenge, adding 50 new hulls will not meaningfully impact the outcome of a war with China. A too narrow plus parochial emphasis on "fleet size" as the primary metric with regard to assessing national maritime power benefits neither the Navy blue nor
the nation.
—LCDR Shane Halton, USN
My Chief's evaluation regarding 1993–94 included the phrase "as the Navy draws down. " Why, We asked, were we "drawing down"? One day the enemy was the Soviet Navy—the next, it was the particular Russian Navy. I don't remember watching either surrender on TV.
While the United States has accelerated the decommissioning of warships and the release from active duty of thousands of sailors, the People's Liberation Army Navy blue has expanded by the hundreds with the building of new warships. The Oughout. S. Navy plans to decommission the remaining Ticonderoga -class guided-missile cruisers plus half the particular littoral combat ships, along with very few frigates and destroyers under construction.
Forward-deployed U. S. warships in Japan will, of course , be the first to engage the PLAN in a war. Reinforcements will have to fight their way across the Pacific just as our fleet did during World War II, while the PLAN will be backed up by China's air and rocket forces.
The U. H. task group must include enough cruise missile–armed warships capable of surprising and overwhelming an enemy force using the first salvo. Superior numbers of individual ships with well-trained crews capable of operating as a task team will be required to make this happen.
The particular Navy must reverse its current policy and accelerate the building of luxury cruise missile–armed warships and the recruitment and training of sailors to man those boats.
—OSC(SW/AW) John M. Duffy, USN (Ret. )
I was sympathetic in order to Commander Bebber's frustration. It is disappointing that the problems he describes are basically the same ones I actually observed in the mid-to-late 1990s. During that time, my colleagues and I learned some lessons that may be helpful today.
• Cyber and information warriors have a habit of creating incomprehensible jargon plus hairsplitting definitions and then changing the jargon and meanings with infuriating frequency. The unrestricted line officers are not able to keep up—and don't want to. Be clear and jargon-free.
• Cyber advocates are usually perpetually sermonizing. The vulnerability of Navy blue networks and the potential associated with offensive cyber are perennial themes. Quit lecturing and take care of it.
• Fleet commanders did not want information and cyber personnel to add to their workload without meaningful benefit. The tools must create benefits they don't otherwise have. Some things are as easily achieved with a JDAM like a hack—e. g., taking down an air flow defense system.
• The carrier strike group staffs had been the focus of much effort, but the real center of gravity is the naval component commanders (NCCs). That is where the planning is done plus where interaction with the combatant commanders and other components happens. Carrier groups are intended for execution; NCCs are to get planning.
• Cyber players had a self-defeating practice of creating and developing expensive, overly classified tools but expecting somebody else to develop tactics, techniques, and procedures (TTPs), rules of engagement (ROE), and training. Engineers can solve just about any technical challenge, however the real work is in creating TTPs, coaching up and down the particular chain of command, plus establishing ROE to allow the implementation from the tool. This requires ongoing, near collaboration with fleet staffs throughout development.
The navy wants the information and internet community to be successful, but the fleet won't do it for you. When I showed up having a functioning, tested system along with training and TTPs I had been greeted with enthusiasm. Before that, when I showed up along with overly complex systems, limited TTPs, plus nebulous ROE, I was rightly treated like a racquetball.
The particular Navy needs the cyber defense community to be successful. Unlike offensive internet, which is episodic and deliberately planned, cyber defense never stops, and 100 percent effective is the only passing grade. Assuming their own authority matches their responsibilities, community leaders need to exercise their authority to secure the particular networks with all the seriousness the threat demands. In my day, innumerable, known insecurities were tolerated. I hope that is not the case today, but I suspect it is.
—Lee Cardwell
The Regulus program in the 1950s and 1960s was a focused effort to address concerns about delivering payloads over long distances without risking pilots by relying on tested systems (ballistic missiles, surface vessels, and submarines) in innovative combinations.
Deploying "Regulus III" as a catapult-launched system could have all the advantages the authors describe, as well as more survivability than vulnerable surface ships during hostilities. A single hit to a vertical launch system could eliminate many tube-launched Tomahawks.
Employing sophisticated warehouse software plus hardware capabilities to enable modular missile assembly in the ship's weapons middle can get the right systems deployed to the flight deck in short order, without having to disassemble and rearm existing techniques.
Innovative missile systems will certainly enhance the fleet's effectiveness and survivability.
—Daniel E. Schwartz
Captain Beall argues that there is no "zero-defect" mentality within the Navy, yet he is mistaken.
Like Chief Beall, I made plenty of mistakes in my milestone tour (I screened for executive officer–special mission but not command). During that trip, I had the particular pleasure associated with working with a really talented second class petty officer, hands-down the best technician in his division and one of the best in my department. This small officer got into some trouble while on leave. In a display of integrity and character, he notified the chain of command. The petty officer ultimately was not charged, and the matter should have gone away.
When it was period for fitness evaluations, my master chief brought me the chiefs' rankings. They wanted to drop him from "early promote" to "promotable. " I changed the ranking and had a discussion with my master chief and the small officer's main because I personally do not condone the zero-defect mentality.
But I served with lots of officers within my 20-plus years of commissioned service who were disciples of this mentality. This includes some of the commanding officers under whom I offered. By tradition, custom, plus regulation, it is assumed a commanding officer has been thoroughly vetted to be in control in the first place, though, as often noted, the screening boards "select records, not people. " This process effectively delegates the particular fate of the sailor's career to the reporting senior's comments and rating.
The Navy is a large organization with thousands of people making career-impacting evaluations of their subordinates every day and with a selection board program based on records vice individuals. Because it provides only restricted mechanisms for a sailor in order to challenge a reporting senior's assessment of the fitness, it is bound to allow a significant amount of zero-defect mindset to exist at the unit level.
—CDR E. A. Coop, USN (Ret. )
I read Captain Hwang's article along with great interest. I concur with his premise that we "cannot fight tomorrow's war with yesterday's concepts. " That is why Navy Medication has been aligned with supporting the ideas in Force Design 2030 and is modernizing to meet the operational requirements of a "fight now" posture.
The author proposes a health services support structure built on an increased number of physician assistants (PA) and independent duty corpsmen (IDC). This proposal conflicts along with Marine Corps and Navy Medicine's initiative to shift from general medical officials to operational medical officers and overlooks the fact that current IDC billets remain undermanned. Furthermore, the particular author's recommended physician supervision for both IDCs plus PAs does not take into consideration OpNavInst requirements governing the quality oversight of Navy blue Medicine's functional medicine programs. As it stands, the author's proposed model has the potential of compromising patient safety due to insufficient physician oversight.
The proposed OPMED-T design does not fully consider the Commandant's Force Design guidance to become overall lighter, faster, and more adaptable. And the Navy's concept of distributed maritime operations (DMO) and the Marine Corps' idea of expeditionary advanced base operations (EABO) will require a more dispersed and integrated medical force with the abilities, training, and skills to operate with greater autonomy for extended periods of time.
DMO and EABO do not lend themselves towards the rapid evacuation to definitive care plus forward resuscitative surgery near the point of injury that have been maintained in recent conflicts (frequently conceptualized and referenced as "the golden hour"). Smaller, agile, and do it yourself medical units that are incorporated with the operational forces can provide advanced medical capabilities without having demanding a large amount of dedicated area or lift requirements. Thus, the ideas presented by the OPMED-T model simply require more analytical rigor coupled with operational risk analysis simply by both medical experts and functional commanders.
Navy Medicine's assistance of the Sea Corps within future conflicts is focused on bringing conclusive treatment closer to the fight. Better outcomes will occur from earlier stabilization and higher-level treatment before plus during transport to a more robust treatment facility.
Ocean Corps and Navy Medicine planners are currently modernizing plus developing deliberate requirements pertaining to providing highly trained and equipped medical personnel across the future joint ocean going environment. Efforts across every level of the Marine air-ground task force are taking location with the rigor needed to address future challenges.
I applaud the author meant for exploring revolutionary solutions designed for improving healthcare support in the future fight. It really is clear that EABO and DMO demand a new medical paradigm. However , the suggested model eliminates the Medical Corps officer construct in favor of PAs plus IDCs with out due consideration of manning constraints, standards of practice, and operational requirements.
—CAPT Raymond R. Batz, USN, Deputy Healthcare Officer of the Marine Corps
The articles within the December issue about unmanned vehicle threats and ways to defend ships suggest that the final, close defense will be some sailors with semiautomatic weapons who can "wing shoot" efficiently to try to take out the unmanned craft that will get past the other defense assets.
Perhaps it is also time to bring back the booms and antitorpedo nets from the early 20th century to protect vessels anchored or at piers.
—C. Henry Depew
Lieutenant Commander McLaughlin suggests that the Navy's fight song should be changed to recognize the particular contributions in our women to our service and nation. We have not all been "boys" for some time! I agree the Navy blue fight track should be modernized—change the lyrics "my boys. "
Perhaps, nevertheless , a better word than "sailors" would be "shipmates. "
—CDR Robert F. Hartman, USNR (Ret. )
While We agree that drone swarms are a likely hazard in any future at-sea engagement, there are problems with the author's scenarios.
Scenario The: It is unlikely that five of the six Chinese vessels would move away. More likely, they would proceed closer to harass the USS Dewey (DDG-105). It is also likely the 6 vessels would be joined by others with the goal associated with ultimately forcing the Dewey to stop to avoid a collision. Think of the particular worldwide publicity when photographs of a U. S. Navy warship dead in the water and surrounded by fishing boats are posted on social media.
Scenario B: Another reason for your five ships not to sail away: They would wish to remain close up for signal strength to control the actions of the drones plus recall them when they need to be refueled. It is unlikely that will even inexpensive drones will be allowed to fall into the sea.
Scenario C: While it is reasonable that the Dewey might try to jam the drones' control signal, it really is highly not likely the commanding officer would shoot down the drones unless they hazarded the ship. It is also extremely unlikely the particular drones might drop charges on the Dewey . Both could be considered by the some other side as acts of war, and no commanding official or fishing vessel captain would assume such huge responsibility.
New scenario: Rather than the very dangerous action associated with Scenario C, the drones might carry a pint or so of bright yellow paint to drop on the Dewey , and also microchips that would broadcast the Dewey' s position or jam the Dewey 's communications and fire manage. Think now of the worldwide reaction when photographs of a U. T. Navy warship splashed along with yellow paint are published on social networking. Media around the world would love this and would certainly show it for days. And, more important, no one will go in order to war over paint.
—Bob Gabbert, Life Member
As a plebe within 1975–76, I had the true privilege of being assigned to Professor E. W. Potter's "History of Seapower" class. Not only had Potter cowritten our textbook (which I still have! ) with Admiral Chester Nimitz, this individual imparted to me a love of history, and in particular naval history, that still affects me today.
When it came time to choose a good academic main, I decided I could teach myself background, but I could not train myself physics, so I chose the latter. While that decision put me on a trajectory over the course of my Navy blue and industry careers that proved I actually made the best call, today I no longer do physics. But I still "do" history plus cohost the podcast titled "The Unauthorized History of the particular Pacific War. "
An understanding of history has informed nearly every professional decision I have made in my life. And while I support the broadening of history subjects that Mr. McCarthy describes, I hope the study of naval history has not been diluted in the process. There is no doubt that success being a national leader would benefit from an understanding associated with "The West in the Modern World, " but success in battle, arguably the most important Naval Academy mission, must be informed simply by an understanding of Nelson, Jones, Farragut, Togo, Halsey, Spruance, Nimitz, and King. There is much to become learned through each.
—CAPT William Toti, USN (Ret. )
Reading Lieutenant Cregge's piece filled me along with pride, recognition—and trepidation. His testimonial about how Coach Ken Niumatalolo's leadership continues to inform his life as a naval officer corroborates what Navy football players have told me over the past 19 years while I have taught at the School. Lieutenant Cregge's polite, articulate discussion from the rude, untimely dismissal associated with Navy football's winningest head coach made me proud to be associated with the Academy, but his description of Athletic Director Chet Gladchuk's announcement of Niumatalolo's firing produced me fear for the Academy's future.
During my job interview in December 2002, this became obvious the Academy offered a chance to be a part of something much bigger than myself, more so than at most other academic institutions. The chance to help develop young people into leaders while having a full academic life added extra appeal to the job, and it was easy to say yes when the offer came.
Now inside my 20th year, I have trained a wide spectrum of midshipmen—future Rhodes Scholars, athletes from varsity plus club sports, future Navy blue physicians and dentists, educational superstars, plus midshipmen just trying to graduate. I have taught them plenty about biology and biochemistry, but it offers probably already been a much better education for me. Their earnestness and desire to serve have trained me to give more of myself to those around me. Working with them provides given me personally great hope for the future, despite a world beset with myriad problems.
Nevertheless , over the past few years, I have noticed a form of objective creep—perhaps, more precisely, a creep aside from the mission and toward more external validation. Outgoing Academic Provost Dr . Andrew Phillips spoke of an "escalator of expectations" on which, because research expectations increase, it becomes more difficult just for faculty to meet their teaching and mentoring obligations. A few excel at all three parts of their jobs—teaching, research, plus service. But for most of us, there is never enough time, and we are forced to prioritize continually.
Increased pressure for research can translate into less time for the critical interpersonal interactions that help shape personality. In recognizing this problem, Provost Phillips posed a key question: What do we want to be? Do we want faculty to be centered on the Academy's mission since embodied in its statement, or is it more important to be validated by exterior measures of academic achievement, such as publications, the effect of scholarship, and success in getting grants?
Chet Gladchuk listed very similar motivations at the press conference where he announced the firing associated with Coach Niumatalolo. This has again caused myself to wonder if the drive to please others—who may be far less interested in the Naval Academy mission—is a sign of the Academy veering off course. The undertone in the push conference intimated that Trainer Niumatalolo had not been living up to expectations.
Yet which anticipation? Certainly not those of his team. Over the years, this coach has had an outsized positive impact on the lives of long term officers who in turn is going to be responsible for many more lives. No doubt it is more fun to win, and to watch wins, yet what is more important? Winning football games or helping shape better frontrunners?
Because I have never served in any armed service, I am not particularly well informed about the jobs that will midshipmen keep the School to do. But I hope others with a better perspective may examine the particular Academy's upcoming direction. The goal of producing market leaders for the naval service must not be compromised by an increased focus on external validation.
—Brian J. Rehill, USNA professor
Erratum
Because of an error in the original caption that accompanied the photograph upon p. 41 of the January issue, the particular trailing aircraft is identified as a Douglas Skyraider. It is actually a Grumman Bearcat.